Interested in Learning How to Swim?
Swim Lessons at
Flourtown Swim Club
Flourtown Swim Club offers swim lessons for its members. Our highly qualified instructors will have your child swimming and enjoying the Big Slide!
To enroll in private swim lessons, members leave their name and contact information at the front office. Due to high demand for our private lessons, this MUST be done IN PERSON at the swim club once we open for the season. We do not take names for the swim lesson list prior to opening for the season. One of our instructors will then contact you and set up a private swim lesson at your convenience. Rates are between $25-40 per half hour.
Members are welcome to coordinate with friends, family, etc. and set up "semi-private" swim lessons. Rates for "semi-privates" are at the instructor's discretion.
Kelcy Johnson is a highly experienced swim instructor and offers lessons right at FSC. Check out her website!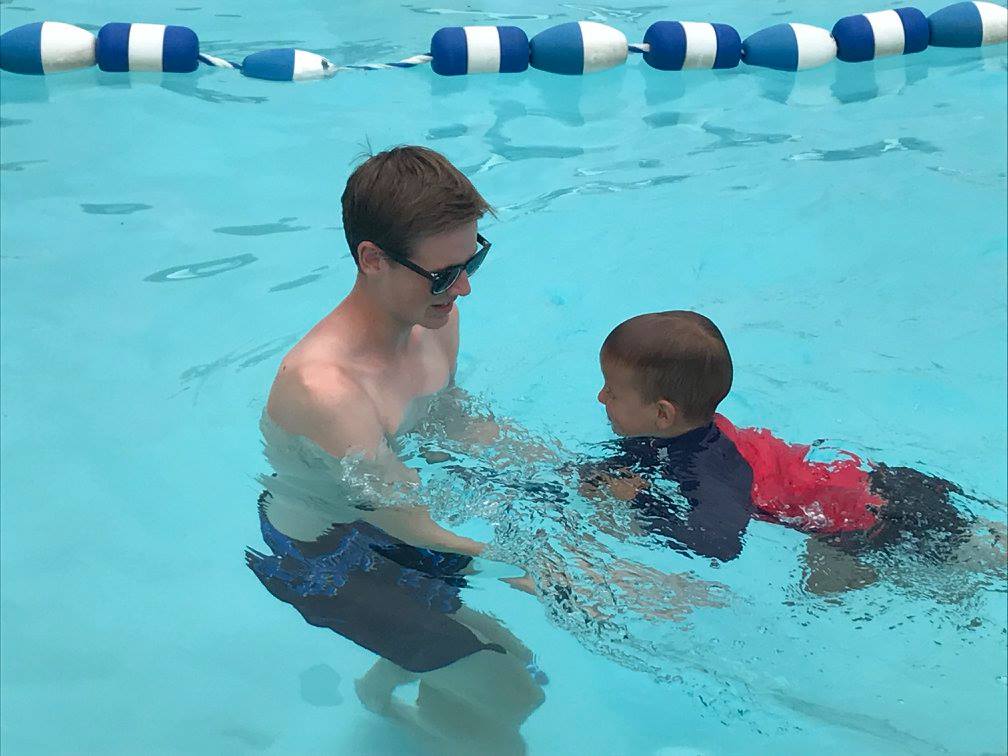 Questions on Swim Lessons?
Drop us a line! Contact Nick D'Orazio, Pool Manager with questions at ndorazio@flourtownswimclub.net