Get to Know Our Staff
Educationally Minded & Dedicated
A highly experienced staff including local Professional/Certified Educators, Coaches (Collegiate, High School, and Youth), Certified Swim Instructors and Lifeguards, Senior and Junior Counselors, Specialty Staff, and Office Personnel. Undergraduate Education Majors are highly sought. All employees have appropriate FBI fingerprint and PA clearances.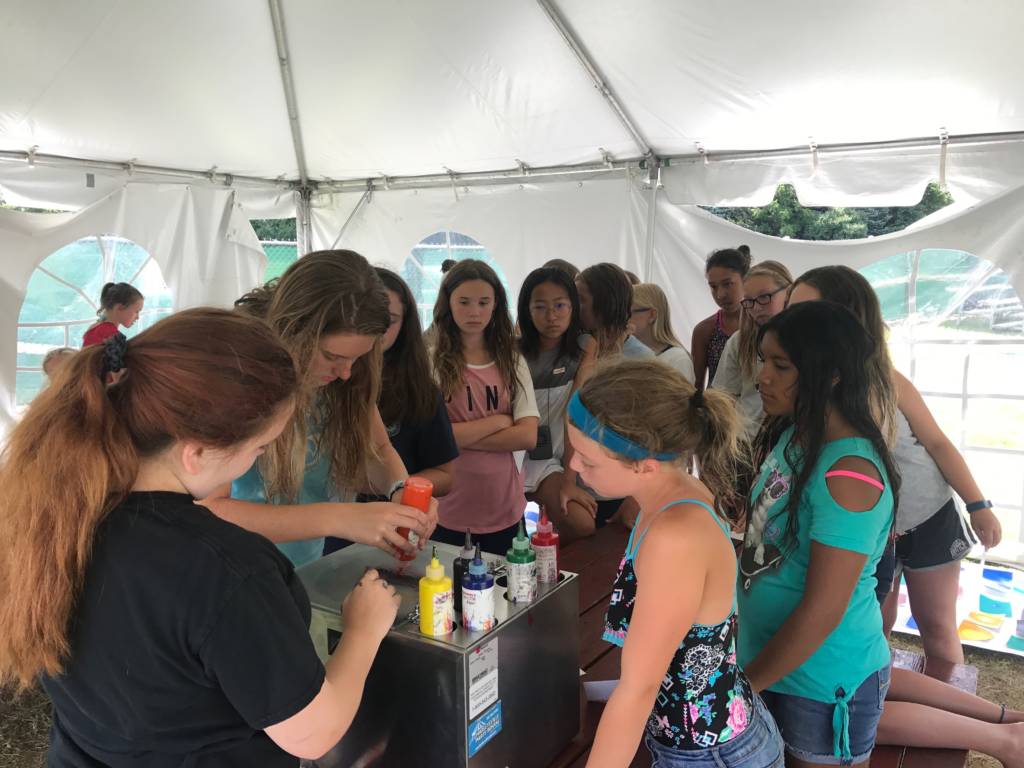 Manager/Coach
NICK D'ORAZIO
Club Experience
Nick has been spending his summers with the Flourtown Gators since he was 5 years old. He grew up competing and lifeguarding for FSC during the summers and swam varsity at Archbishop John Carroll High School. He began coaching during college and joined FSC's staff as an Assistant Coach in 2009. In 2010, he took over as Head Coach. In 2013, in addition to coaching, Nick took over as the Pool Manager. From 2011-2015, Nick was the Head Boys' Coach at Springfield Township Aquatic Club. The swim team has seen tremendous growth under his leadership. In 2019, the swim team had their winningest season in FSC's history, going 5-1. Nick's philosophy is that summer swimming should be a fun and memorable experience for all. One of his favorite things is seeing swim team members join the pool staff as lifeguards and staff members.


During the School Year
During the school year, Nick teaches grades 4-6 at Norwood-Fontbonne Academy in Chestnut Hill.

Aquatics Experience
Taren is excited to continue on the FSC coaching staff for his sixth summer. Originally from Palmyra PA (near Hershey), he started swimming at an early age. He is a 2002 graduate of Bloomsburg University where he earned his Bachelor's Degree in Exercise Science. While at Bloomsburg he was a member of the Men's Swimming and Water Polo Teams. Prior to joining the FSC staff, he coached swimming at Plymouth-Whitemarsh High School and Ply-Mar Swim Club in Plymouth Meeting for the last 8 years. While at PW, the swimmers he coached rewrote the school record board, breaking 15 of the 22 existing records. He also coached 9 State qualifiers and 2 All-Americans.


During the School Year
He currently works at Springfield Township High School where he is the Aquatics Director and an Assistant Water Polo Coach. He brings with him a philosophy that emphasizes technical skill development, individual improvement, and above all, fun!

Aquatics Experience
Like her brother, Nick, Joanna grew up swimming for the Flourtown Gators. She was on the coaching staff from 2011-2015, primarily focusing on the pre-competitive team and rejoined the Gators Coaching Staff in 2020. She also coached for Springfield Aquatic Club. Joanna brings her knowledge of swim technique and organizational skills to the team!


During the School Year
Joanna is a second grade teacher in the Lower Merion School District.

Coach
JULIE RAFALOWSKI- BISTLINE
Aquatics Experience
Coach Julie begins her seventh season with FSC. Julie grew up swimming for Oreland Swim Club and was a former Springfield Spartan varsity letter winner in swimming and water polo. Julie brings a distinct level of team spirit and camaraderie between swimmers. Julie is married with two boys, Teddy and Logan. Both have been Gators since birth!


During the School Year
Julie has also been an Assistant Swim Coach at Springfield Aquatic Club for the past 7 seasons and also coaches the Springfield Township High School's team.

Aquatics Experience
After 11 years as an FSC swimmer, Ben is excited to start his first year on the Gator Coaching Staff. He spent much of his high school years in the pool on both the swimming and water polo teams, and as team captain he led the Springfield Spartans Water Polo team to a state championship. Active in Springfield Aquatic Club since age 7, Ben has always had a passion for helping to develop young swimmers. He is eager to bring his enthusiasm and excitement to the FSC pool deck this summer!


During the School Year
Ben is a rising Junior at Penn State University where he studies Communication Arts and Sciences.